产品介绍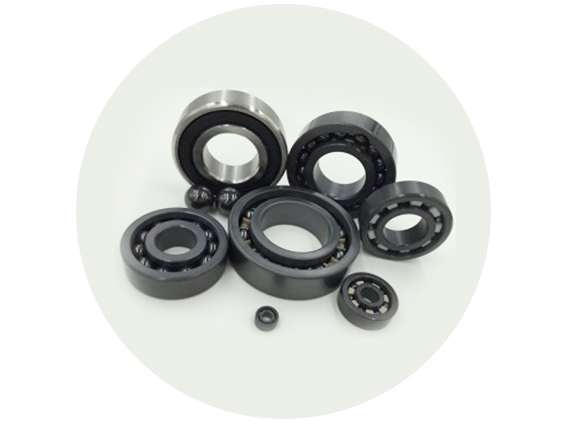 Silicon carbide all ceramic bearing rings and rolling elements are made of pressureless silicon carbide (SSIC) ceramic materials, and the retainer is made of PTFE as the standard configuration. Compared with zirconia bearing materials, it can be applied to higher temperature and more severe corrosive environment.
Application field: in extremely harsh environment and special places, such as: ultra-high temperature environment (it is recommended to use groove ball type), which can bear up to 1300 ℃. For example, it has a long service life in high corrosive chemicals (PTFE cage is recommended), because its hardness is as high as HRC 90 degrees.
Compared with other types of ceramic bearings, SiC bearing materials have the following advantages:
High chemical corrosion resistance good strength, high hardness, high wear resistance, low friction performance, suitable for the highest temperature.